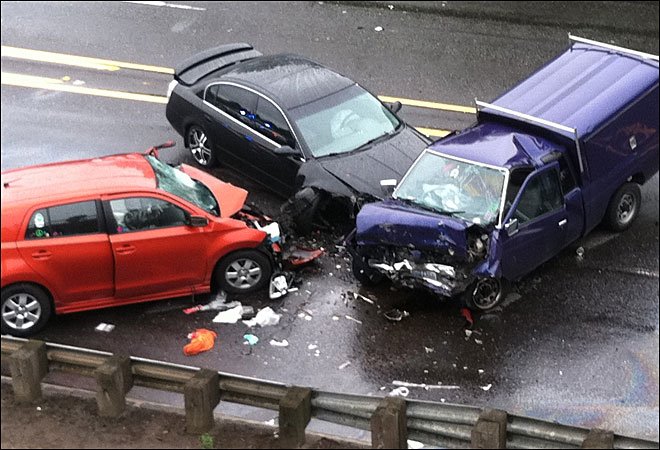 13 Mar

Car accident. Now what?
Car accident?  Stay calm, Evaluate the situation, and if possible remove your car from traffic, but do not leave the scene. Fleeing the scene of a car accident can result in a hit-and-run charge which stays on your driving record up to eleven years, and could result in having your license suspended or revoked.
Check to see if everyone is safe
The next step is to confirm that everyone is safe. Check on your passengers, the other driver, and their passengers to see if anyone is injured, and if need be, call 911 to report the car accident. If anyone is injured or killed, or if the property damage exceeds $1,000 Virginia law requires you to call the police. If it is a minor car accident, you can call the police non-emergency number. Richmond's non-emergency number is 804-646-5100. The insurance company will use the police report to help determine fault, so you'll want to be sure to call the police. Even if they don't send an officer, you can stop by the police station to file a statement yourself, which can also be helpful for your insurer.
Trade information with the other driver
Once you are confident everyone is ok, or that help is on the way, it is time to exchange information with the other driver(s). The information you are required to share in Virginia includes:
-Contact information: Name, address, phone number
-License plate number
-Driver's license number
-Car insurance information (Company, policy number, etc)
Take pictures at the scene of the car accident
You will want to be sure to take pictures at the scene. You can find more details on what to photograph and why here.
Don't admit fault… to anyone.
One of the most important things to remember is not to admit fault. It can be difficult to determine who was at fault in the midst of all of the chaos after an accident, so it is best not to claim it yourself. That means do not apologize to the other driver, or incriminate yourself to the police. Your personal injury attorney and your insurance company specialize in determining fault, so leave that up to the pros.
Call your car insurance company
As soon as possible, report your accident to your insurance company. This will enable you to make a statement with your memories of the accident as fresh as possible.  Many policies require you to call immediately after a car accident if you were at fault. If the other driver was at fault, it is possible to report the wreck to their insurer.  Only report the wreck – do not give any statement or details since anything you say could be used against you!   
CALL AN EXPERIENCED ATTORNEY
If you were injured in the accident through no fault of your own, contact Attorney Mark Paullin at the  Paullin Law Firm, PC at 804-423-7423.  
The Paullin Law Firm, PC is a Richmond, VA Personal Injury and General Law Practice handling, a range of matters including, Auto and Truck Accident cases, Auto Diminished Value cases, Speeding, Reckless Driving, DUI, other traffic matters, civil litigation and more.  Attorney Mark Paullin has practiced law for over 31 years and is equipped with the experience, knowledge and tenacity to help you with your case and helps individuals as well as corporate clients. The Paullin Law Firm is a general law practice with a world of experience and a person-centered approach.  The Paullin Law Firm is located near the Johnston-Willis Hospital campus.  For more information call Mark Paullin at the Paullin Law Firm today at 804-423-7423.