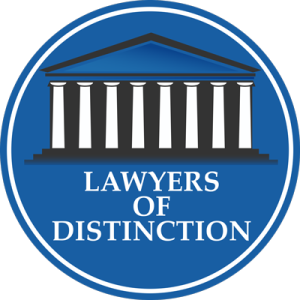 17 Jan

Mark S Paullin, Attorney – Lawyers of Distinction certification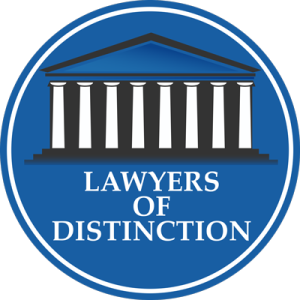 The Lawyers of Distinction is pleased to announce that Attorney Mark Paullin of Richmond, VA , has been certified as a member. The Lawyers of Distinction is recognized as the fastest growing community of distinguished lawyers in the United States. Membership is limited to the top 10% of attorneys in the United States. Members are accepted based upon objective evaluation of an attorney's qualifications, license, reputation, experience, and disciplinary history. Please see our website www.lawyersofdistinction.com for further details concerning membership qualification.
Specializing in personal injury law, criminal law, and insurance law, civil litigation, business law, traffic law, estate planning, libel and slander, Richmond, VA attorney Mark Paullin has over 29 years of experience helping his clients achieve the great results of a case. Attorney Mark Paullin has experience litigating personal injury matters from both sides of the case, having over 15 years as an insurance litigator, and over a decade working directly for clients who have been injured through no fault of their own. Representing individuals, as well as businesses, attorney Mark Paullin works with his team to fully investigate the facts of each matter in depth to determine the strengths and weaknesses of your case, and to focus on a strategy for handling each case in an efficient, effective, cost-conscious way. Mark Paullin has volunteered as a Moot Court Judge at his alma mater, University of Richmond TC Williams School of Law, and the William B. Spong invitational Moot Court tournament at William and Mary Law School. Mark Paullin is rated by AVVO as an AVVO 10 lawyer and has received numerous honors such as a Superb rating in personal injury law, and the Client's Choice Award. Mark has been married for over 30 years and has two grown children. He has been an involved member of Saint Matthias Episcopal Church in Richmond, VA, enjoys reading, crossword puzzles, playing tennis, golf, attending Richmond Spider games, hunting, fishing, travel and spending time with family and friends.
_____________________________________________________________________________________________________________________________________
Lawyers of Distinction shall not offer membership to more than 10% of attorneys in any given state. Lawyers of Distinction uses it own independent criteria, including both objective and subjective factors in determining if an attorney can be recognized as being within the top 10% of attorneys in the United States in their respective field. This designation is based upon the proprietary analysis of the Lawyers of Distinction organization alone, and is not intended to be endorsed by any of the 50 United States Bar Associations or The District of Columbia Bar Association.