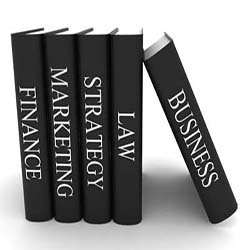 01 Nov

3 Reasons Why You Need To Hire an Attorney in Richmond, VA, When Forming a New Business

There are over 550,000 small businesses in Virginia; the majority of these have likely pursued or defended a legal claim at some point in the past. If you have recently formed a new business or are thinking about doing so, seeking legal counsel can ensure that your new venture has the best possible start. Hiring a small business attorney will protect your rights and interests; quickly resolve any disputes with employees, clients or partners; and safeguard your investments for the future. Here are three reasons why you need to hire an attorney in Richmond, VA, when forming a new business.
Setting up your new business
Did you know that eight out of 10 entrepreneurs who start a new business fail within the first 18 months? To ensure your venture is a successful one, enlist the services of a small business lawyer, who will provide you with specialized legal counsel during the formation of your company. An attorney can help you decide on the right type of entity for your organization or provide support when you apply for business permits or licenses.
Legal disputes
Legal disputes are sometimes unavoidable — even for diligent business owners. A small business attorney will provide you with the assistance you need when resolving legal disputes that could have a detrimental effect on your business, including disagreements with shareholders, investors, vendors and other businesses. You might also need to hire an attorney when dealing with breach of contract, allegations of fraud, contested documents, property conflicts, and other disputes with customers, employees and partners. A business lawyer will be able to resolve these conflicts efficiently so you can get back to running your business.
Looking to the future
If you decide to sell your investment in the future, it is imperative that you receive practical advice about the business dissolution process. A small business attorney in Richmond, VA, will help you negotiate the sale of your company or assist with the acquisition of another. If you fail to dissolve your corporation or LLC properly, you could be liable for taxes and filings; hiring an experienced professional will provide you with all the guidance that you need.
The Paullin Law Firm has experience with joint ventures, partnerships, corporations, LLCs and sole proprietorships. We also have experience in construction litigation, including real estate matters; arbitration and mediation; and business counseling. Contact us now to find out more about our services. We look forward to hearing from you.
3 Reasons Why You Need To Hire an Attorney in Richmond, VA, When Forming a New Business
Sources:
http://www.doe.virginia.gov/instruction/career_technical/gov_academies/academies/boe_approved_ga_applications/carroll_county.pdf
http://www.bloomberg.com/bb/newsarchive/aJOx1ip88ImQ.html